DJC Marketing is a leading digital marketing agency, specializing in Internet Marketing, Creative Advertising, SEO, Social Media, Online Advertising. We value and practice ethical, effective and time-tested approaches to digital marketing.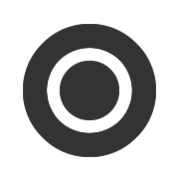 About Our Company
DJC has a proven track record of helping companies both large and small–and in a wide range of industries–to stand out in their respective markets. These companies come to us because they see value in what they receive, DJ Campbell Advertising combines exceptional creative services of a world class agency and the close, personal attention of a small shop.
We offer a no-nonsense approach that:
• Analyzes a company's needs
• Develops a strategic plan
• Implement an effective solution
• And tracks the entire process.
It's our goal to develop long-term relationships with our clients. We'll never recommend work that isn't necessary and we'll keep communications open and honest every step of the way.
We begin a relationship by listening.
And until we agreed on what's right for your future, we go no further. It's a step-by-step approach that ensures efficiency and effectiveness. We'll encourage your input–because it's our goal to work more as your partner rather than merely a vendor.
What we should know about you.
Tell us about your current marketing situation (or lack thereof) and your goals and dreams. We'll respond with our impressions and possibly, our recommendations. But an initial conversation will help mutually determine if we may be right for each other. Let's talk.